In celebration of World Sight Day on 12 October 2017, we partnered with Coya Mayfair for the 'Eye Ball'. Coya, alongside Roka, Zuma and La Petite Maison, is part of our Small Change for Big Change campaign whereby a voluntary £1 donation is added to every restaurant bill. Together they have raised over £1million towards our work on curable blindness.
Hosted by Jeremy Irons, The Eye Ball welcomed close friends of Coya and Savitri as well as an array of VIPs including Martha Ward, Sienna Guillory, Blaise Patrick, Camilla Rutherford, Joseph Mawle, Mimi Xu, Lara Bohnic, Flavie Audi, Isaac Crew, Pam Hogg, Meredith Ostrom, Aiden Brady and Eric Underwood to raise awareness and funds for Savitri's work on ending the backlog of curable blindness across India.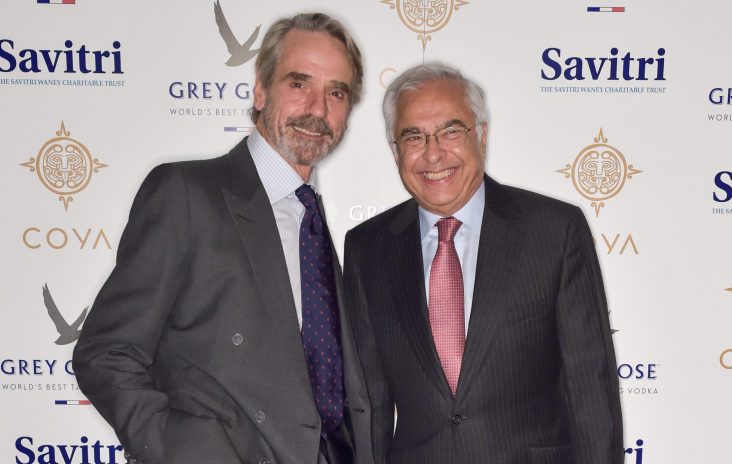 The evening included a silent auction which included pieces by the talented Flavie Audie, Kate Daudy, photographer James Shearer and the renowned Mr Brainwash. The money raised through the auction will go directly to funding curable blindness across India.
Arjun Waney said "To give is a pleasure, can you imagine for just £20 you are restoring sight to someone blind through cataracts. It is a joy to join with my family and friends, and of course our restaurants in Savitri's life transforming work".
Thank you to all who came to support and help end the backlog of curable blindness in India.