"On a global scale, we are overshooting our planetary boundary for chemical pollution. In simple terms, this means that the cocktail of chemical pollution we've created now threatens the stability of the ecosystems we depend on."
In recent years, the Savitri Trust has increasingly direct funds towards the 'Cinderella issue' of toxics and pollution. As highlighted in EFN's most recent publication of Where the Green Grants Went 8 (November 2021) just 0.3% of grants from UK foundations and lottery sources for environmental work were directed to this issue. 
Yet human made synthetic chemicals are everywhere – in the food we eat, the air we breathe and the products we use. Even though these chemicals may be harmful to people and the planet – the use of them is usually hidden.
Why? Because chemicals are big business. There are an estimated 100,000 synthetic chemicals in the EU today, with new chemicals entering the market at an increasing rate year on year. More than 70% of these chemicals are hazardous to our health or our environment.
We're funding a number of partners working in this space, each taking a different but complementary approach to change this. We are particularly interested in work to highlight and prevent the dangers of hazardous chemicals that are causing devastating effect on human health and biodiversity.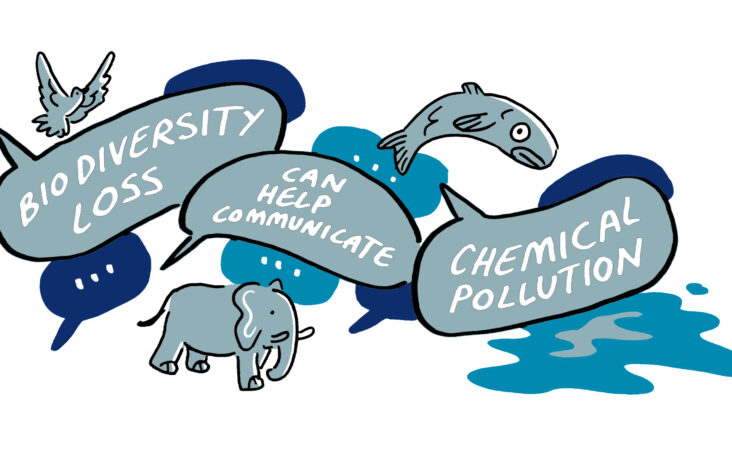 Hosted in partnership with ClientEarth, we brought together an expert panel of partners to explore the impact of toxic pollution on planetary and human health. 
ClientEarth use the power of law to create lasting impact and drive systemic change to protect the Earth and all that inhabit it. They believe that chemicals should be safe by design so they take action to ensure safer use of chemicals across the EU and they hold companies and governments to account.
CHEM Trust is an organisation whose priority areas are focussed on endocrine disrupting chemicals, European Union chemicals policy and legislation.
Breast Cancer UK focus on reducing and preventing breast cancer rates in the UK. Part of the work focuses on the role played by hormone-disrupting chemicals in increasing the risk of breast cancer.  
Environmental journalist and author of Go Toxic Free, Anna Turns led the discussion while artist Calum Heath from Scriberia, captured and created a visual representation of the evenings discussions.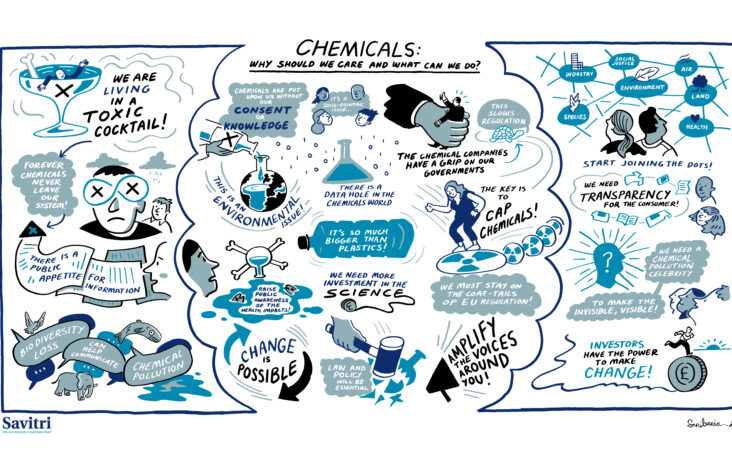 Below are some useful links to articles, podcasts and videos that explore these issues.