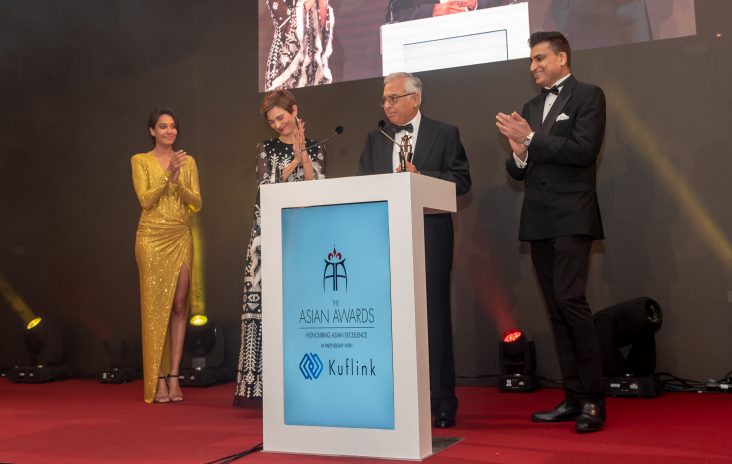 Savitri's Founder, Mr Arjun Waney OBE, was recognised as 'Philanthropist of the Year' at the Asian Awards on April 12th, 2019. The receipt of this award was a proud moment for Savitri. Such external recognition and appreciation for Mr Waney's sheer passion and commitment to Philanthropy was truly wonderful to witness. Although Savitri's aim has never involved garnering personal publicity, the event presented us with a great opportunity to briefly outline our achievements in front of the Asian community. Both Mr Waney and his daughter Devika, a charity Trustee, delivered captivating speeches detailing the successes of Savitri and their gratefulness for the award.
"I think the Indian community is so bright and so wonderful. Indian people add to any place they go, they are never detractors, they always add. I always hope my fellow Indians will give more and more thoughtfully to charitable cases, particularly in our country to the environment and our planet. I hope you will join us in that task – it's a monumental one and I feel that together we can make great progress" (Devika Mokhtarzadeh).
Click on the video below to watch their speeches in full.