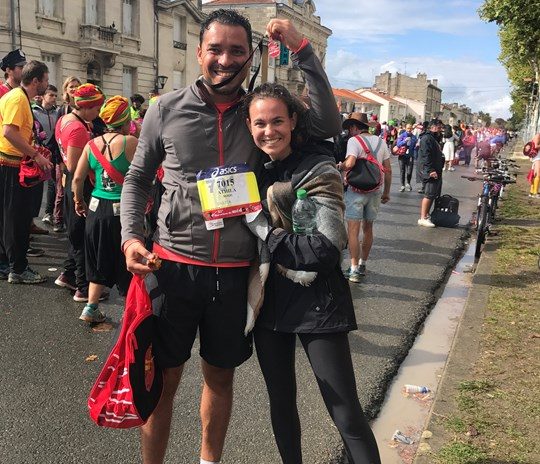 The Marathon du Medoc – 26 miles of madness, fancy dress and wine tasting… all in the name of charity!
Unlike most marathons, Medoc offers runners a different type of refreshment to keep them going – 23 wine stops and 'snacks' including oysters, cheese and steak. Jogging alongside the vineyards of Bordeaux in fancy dress theme, it's certainly a sight to behold!
Big thank you to Athila and Marina and who took on this years' challenge in support of Savitri – you are superstars!  Together they've trained and raised an incredible amount for Savitri – 100% of which will go directly to our project work.
"Thank you so much everyone who has donated and thank you all for the amazing support. This was definitely one of the hardest and most painful experiences of my life, but you all made it worth it with your donations, funny comments and constant checking of my training. I've made it (just), even though I can't feel my legs right now…" Athila Roos 
https://www.justgiving.com/fundraising/athila-roos